How To Easily Organize Your Photos For Scanning
1. Group And Label Your Photos
We scan from first to last, so place your photos in such an order in an labeled folder. A basic envelope holds about 25, 4x6 photos. For 8x10 images, you'll need a 8x11 envelope, which holds about 15-20 photos. Or you can bind your photos with an elastic and a shoe box holds about 400, 4x6 photos.
2. If Your Photos Are In An Album
We recommend that you remove all photos from your albums. We understand that this could be a hassle, however the less the photos are handled, the better the chance they are not marked up or damaged. Extra fees will be applied for handling photos that are intact to an album.
3. Your Photos Can Have Custom Folder / File Names
If you want your individual photos saved under a certain name, please note it down. What some customers do is, they will mark down on the back of the photo the name in which they want it saved as.
4. Three Tips On How To Package Your Slides For Shipping
People have been shipping their photos since 2005 and I've seen it all. So to make sure your negatives arrive safely, please follow these four tips:
Tip 1 - Loose Photos? Use Zip Lock Bags: The best way to keep your photos organized in groups is to put them in Zip lock bags. Another option is use a file folder, or even bind them with elastics. Be careful with elastics as they may bend the photos.
Tip 2 - Don't Use A Shoe Box: Although I've seen many shoe boxes arrive safely, they do arrive beat up. Use boxes designed for shipping. Ones with strong corners. I've had customers use boxes from electronics / computer equipment, a box from an Amazon order, or boxes purchased at the from the Post office.
Tip 3 - Which Courier To Use: I've found CanadaPost, Purolator, and FedEx most reliable. I've had a few customers use UPS next day delivery, and the parcel didn't arrive for a few days.
Here's a good example of proper packaging for photo scanning: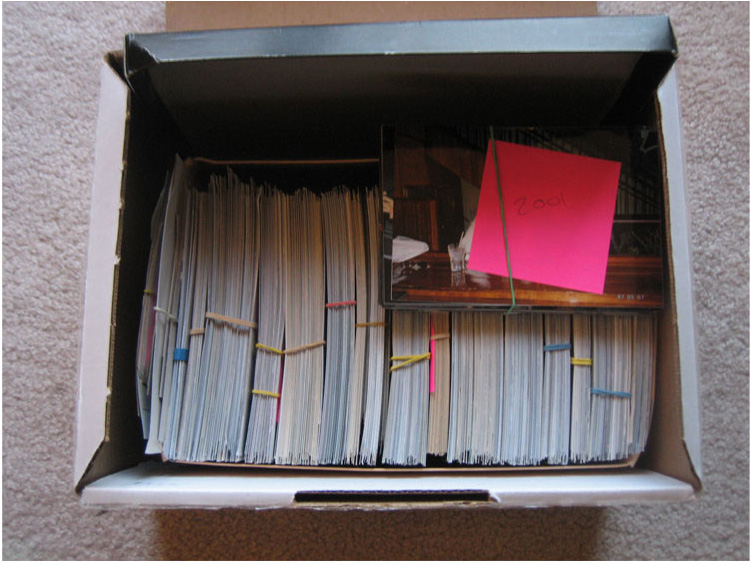 5. Your Photo Scans Will Be Neatly Saved By Custom Folder And File Name
Say you have a batch of photos called, "Road trip in 1978". When I scan them, those digital images will be saved under folder, "Road Trip 78", and each file name will be called, "RoadTrip78_001.jpg, RoadTrip78_002.jpg, etc.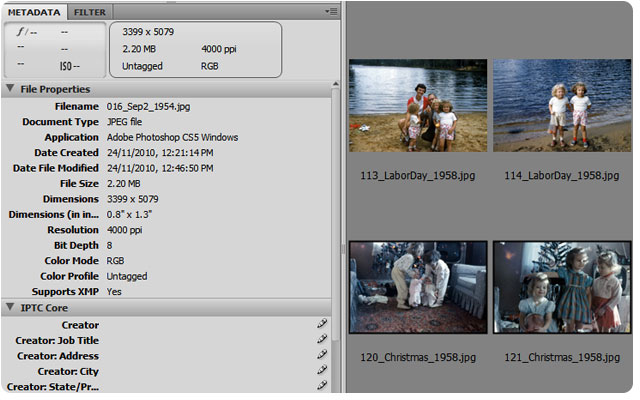 6. Can You Drop-Off Your Scan Project? And What's The Address?
Yes! I'm normally scanning from 8am – 4pm, Mon - Fri. So come by anytime. But if you need to drop off your scans in the evening or weekends, we can arrange a time.
I also offer pick-up services. Email me and we can talk about a pick-up time.
Click here to email me and I'll give you more info on your next step.
Thanks for dropping by!

- Konrad Michniewicz