Discover the Stories That Lie Hidden In Your Family's Old Slides and Negatives
1. Top Advantages To Scanning Your Slides and Negatives Into Digital -- Which of These Do You Want?
Look back at your past accomplishments -- and be proud of the obstacles you've overcome
Be a good parent by spending time with your kids showing them what it was like growing up in the 50s and 60s.
One day your kids will share these scans with their own children
Satisfy your curiosity -- when was the last time you looked through your dad's old slides and negatives?
Be first in your family to archive your family history into high resolution digital images
Improve the lives of your loved ones by sharing happy moments with them
2. FREE SCANNING
Getting started is absolutely free... no costs... no obligations
Free pickup and delivery (in Hamilton, Etobicoke, Brantford, Kitchener, and area)
Get 30 to 100 free scans done before you commit scanning them all
Be 100% sure you hired the right scanning team
You will only scan once, so take advantage of this free service
3. Request Free Scanning by Filling Out This Form Below
Enter your name and email, and you'll get a reply with your next step...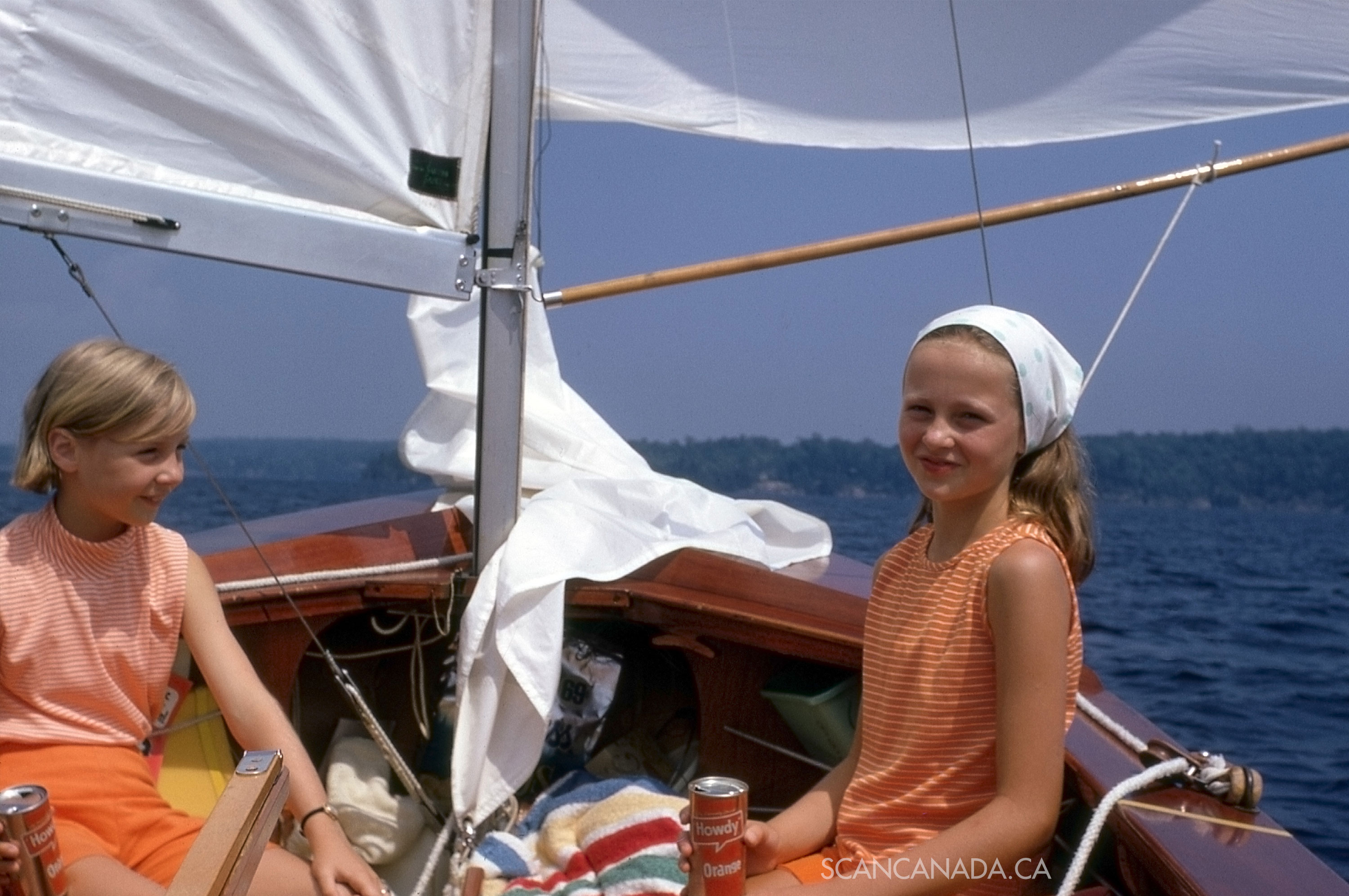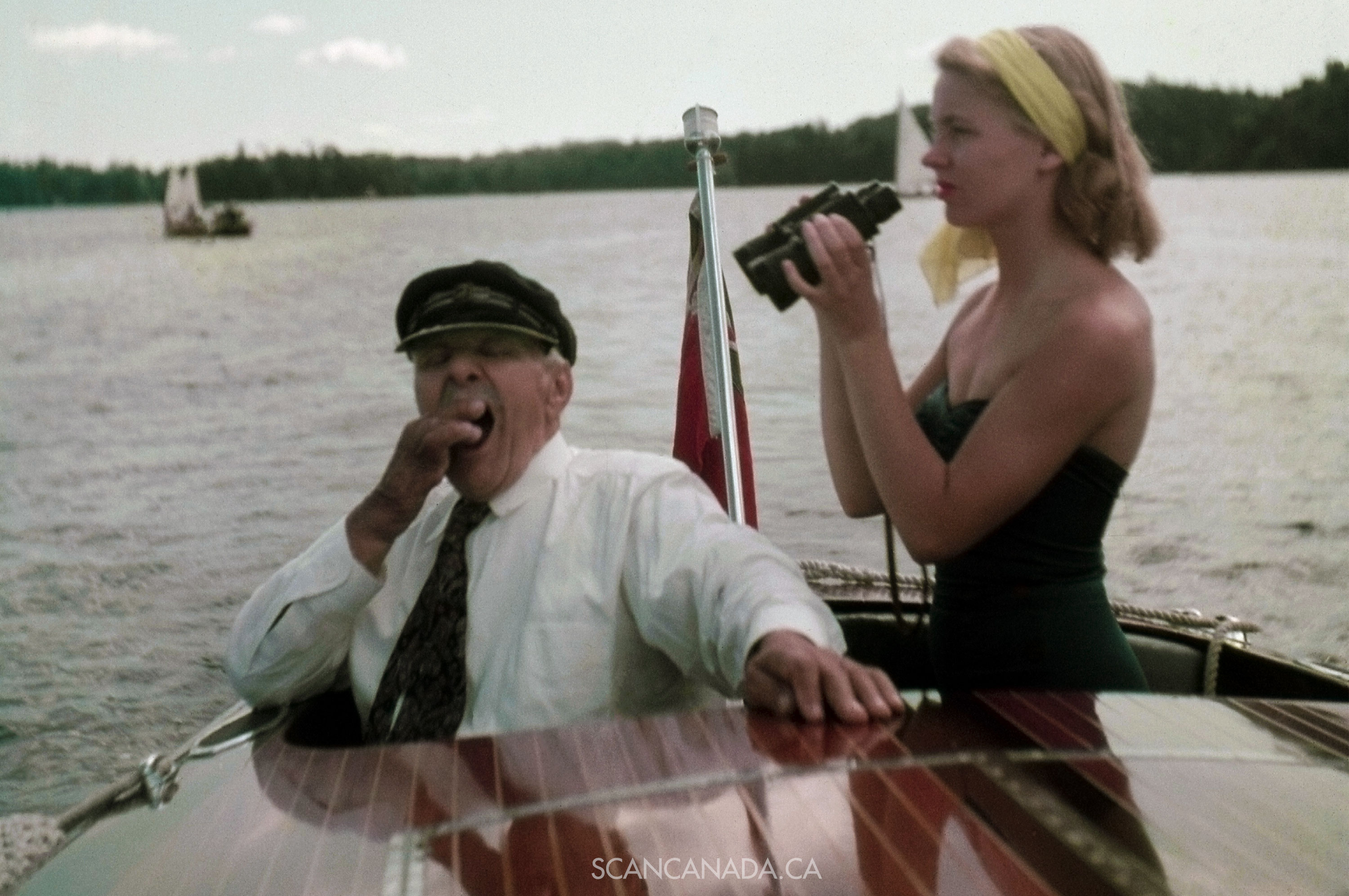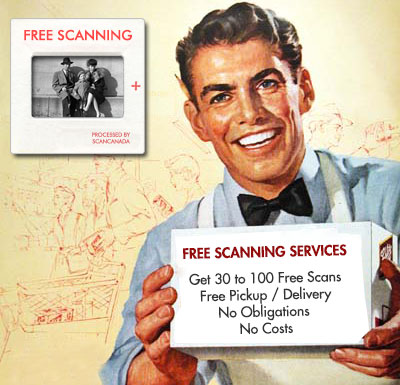 "My Dad Was The Family Photographer, And I Want My Kids To Remember Him"
- Stephen M., Toronto -- scanned his dad's 1948 Kodachrome slides into digital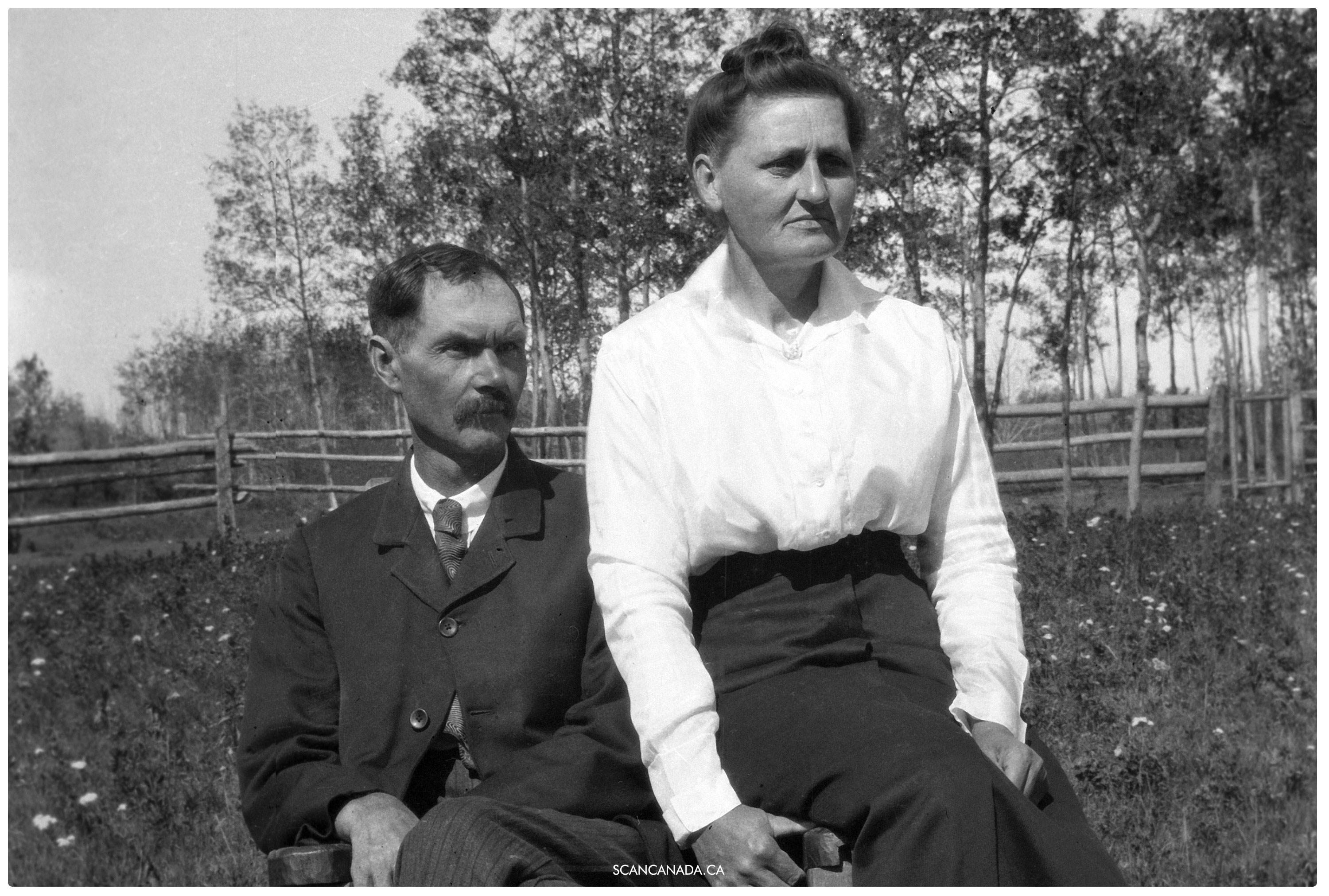 Scanning isn't about "preserving". It's about...
Hanging out with loved ones on a Friday night looking at old pictures of you guys (instead of watching TV or sitting on your mobile phones).
Or scan them for your dad's next birthday party. Or maybe it's your parent's 60th anniversary?
Show your loved ones pictures you guys haven't seen in maybe 50 years.
And one day give the scans to your kids so they don't forget your name.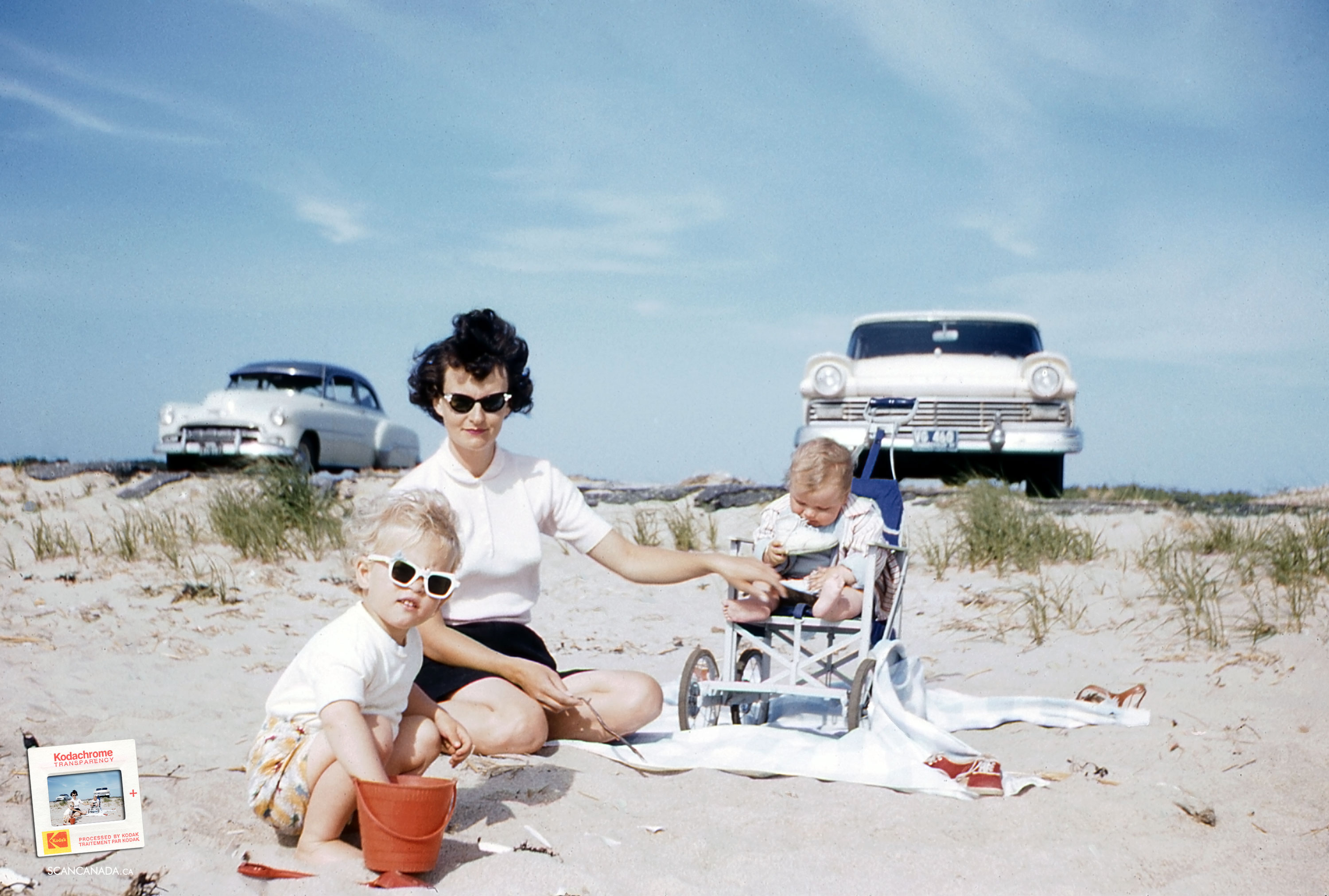 "Looking At These Scans Is Like Coming Home Again"
- Sylvia A., Calgary -- scanned over 10,000 slides and negatives, and found a lot of forgotten memories
What does "home" mean to you?
I'm asking because maybe home means talking to your mom on the kitchen table?
Or maybe home means your first car... coming home from university break and seeing your hometown friends again... or waiting for the school bus while your dad waited with you?
When you scan your vintage pictures, you'll be surprised what sort of family stories you've forgotten about.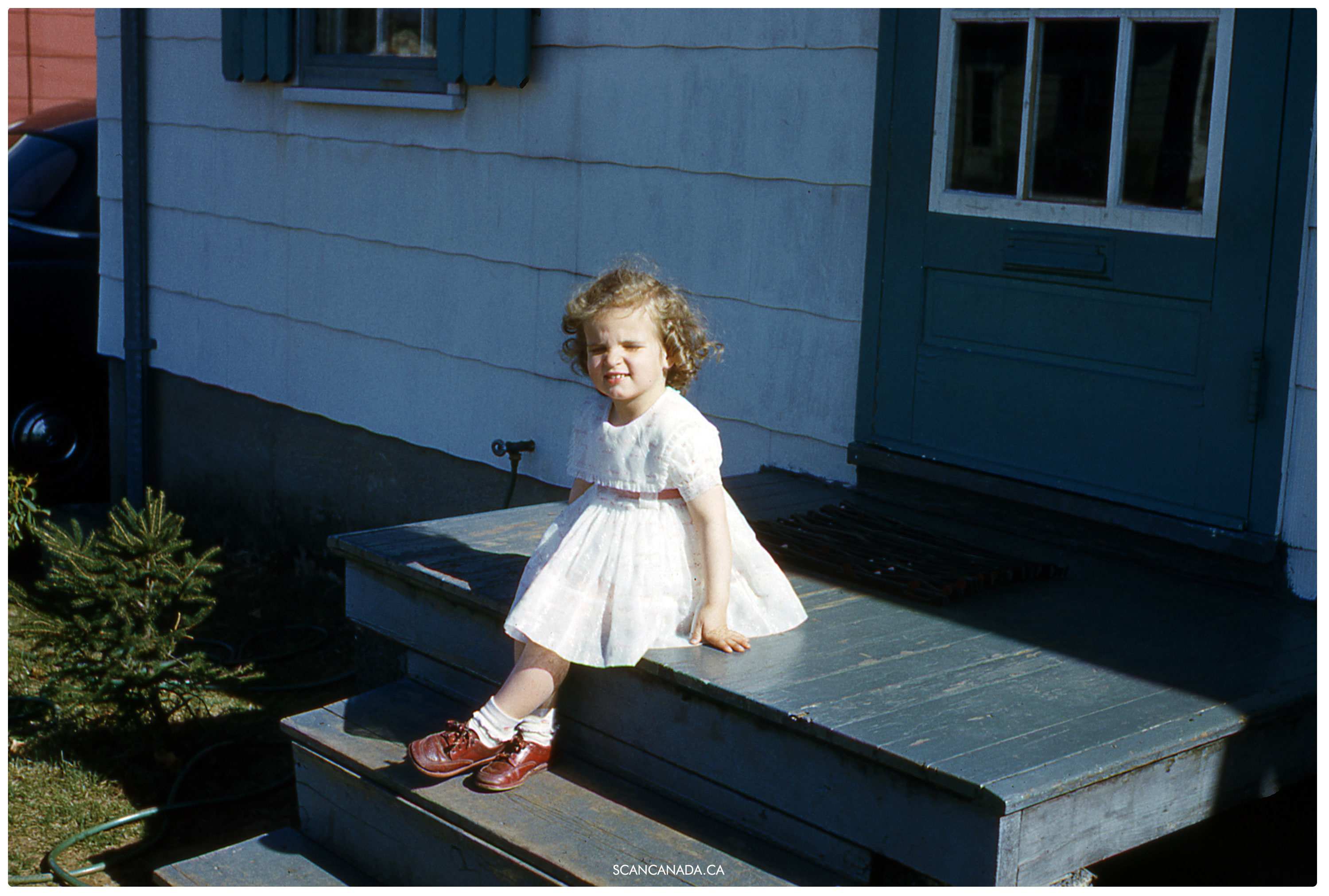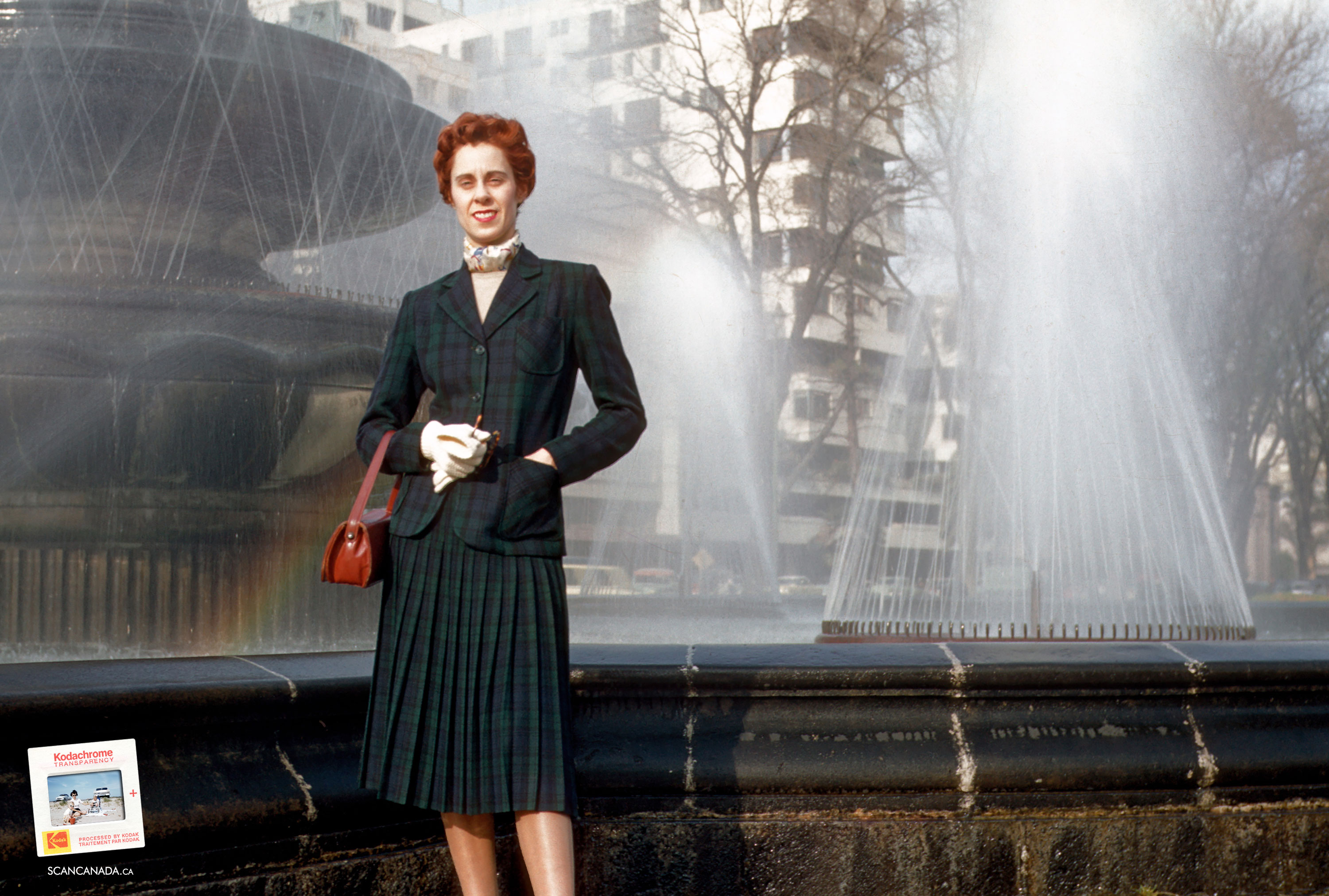 "After University I Traveled And Took A Lot Of Great Pictures -- But They Were All On Negative Film"
- Françoise C., Montreal -- her parents traveled the world, and left her with negatives and slides of their adventures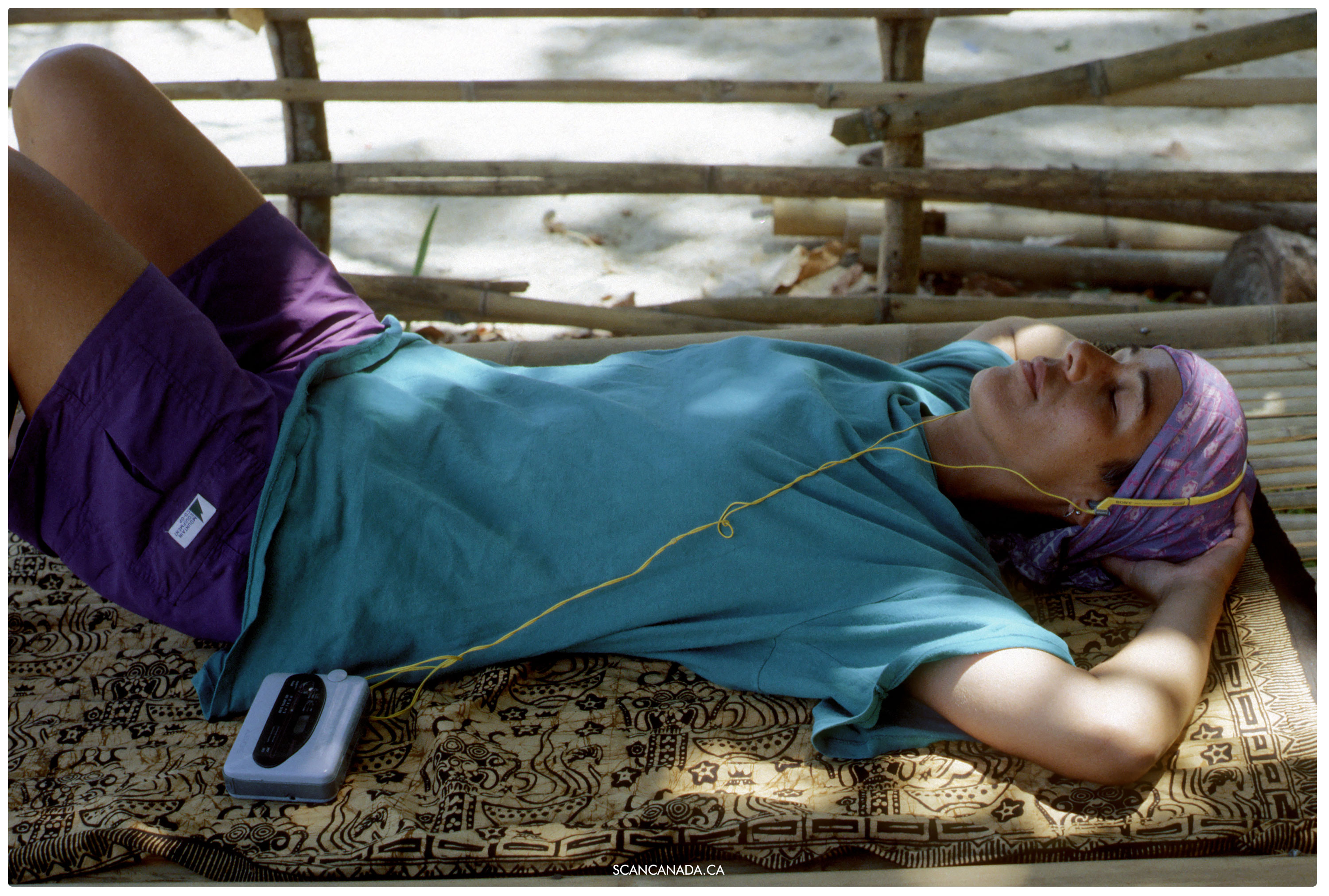 Maybe you traveled in your 20s, and you have a lot of negatives?
Or maybe your parents have a collection of slides from their time abroad?
When was the last time you looked at them? What sort of adventures are in those pictures?
Scan your negatives and slides and rediscover old adventures that are hiding in those vintage pictures.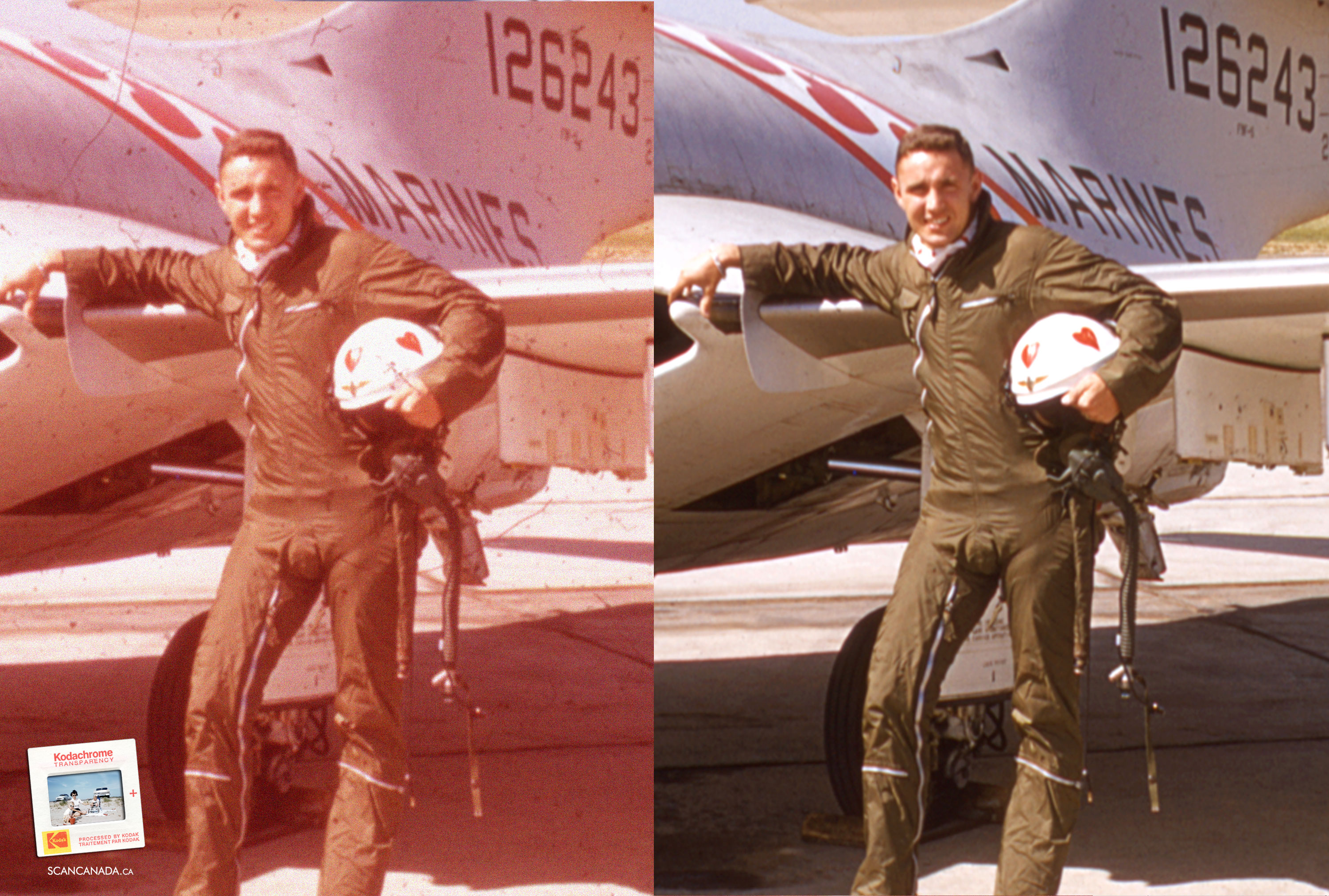 How Your Scans Are Fixed Using The ScanShop System
Watch how I'll fix your slides and negatives using Photoshop...
10 years using the "ScanShop System".
After 10 years of scanning I have processed 931,000 pictures in Photoshop.
I'm telling you this because I want to show you how much commitment I'll put in your scans.
Yeah, there's cheaper scanning services than me. But when you're hiring me, you're hiring my commitment, expertise, and craftsmanship.
Yes, it takes me a long time to use the "ScanShop System"
There are lot of ways to cut corners. But if you're like me, you take your job seriously. And when you don't do your best, you lie awake at 3am thinking about work.
Anyway, you've waited this long to convert your slides into digital... what's another few weeks extra?
Especially if you know you'll get the best results as possible.
So, how much does scanning cost? That's next...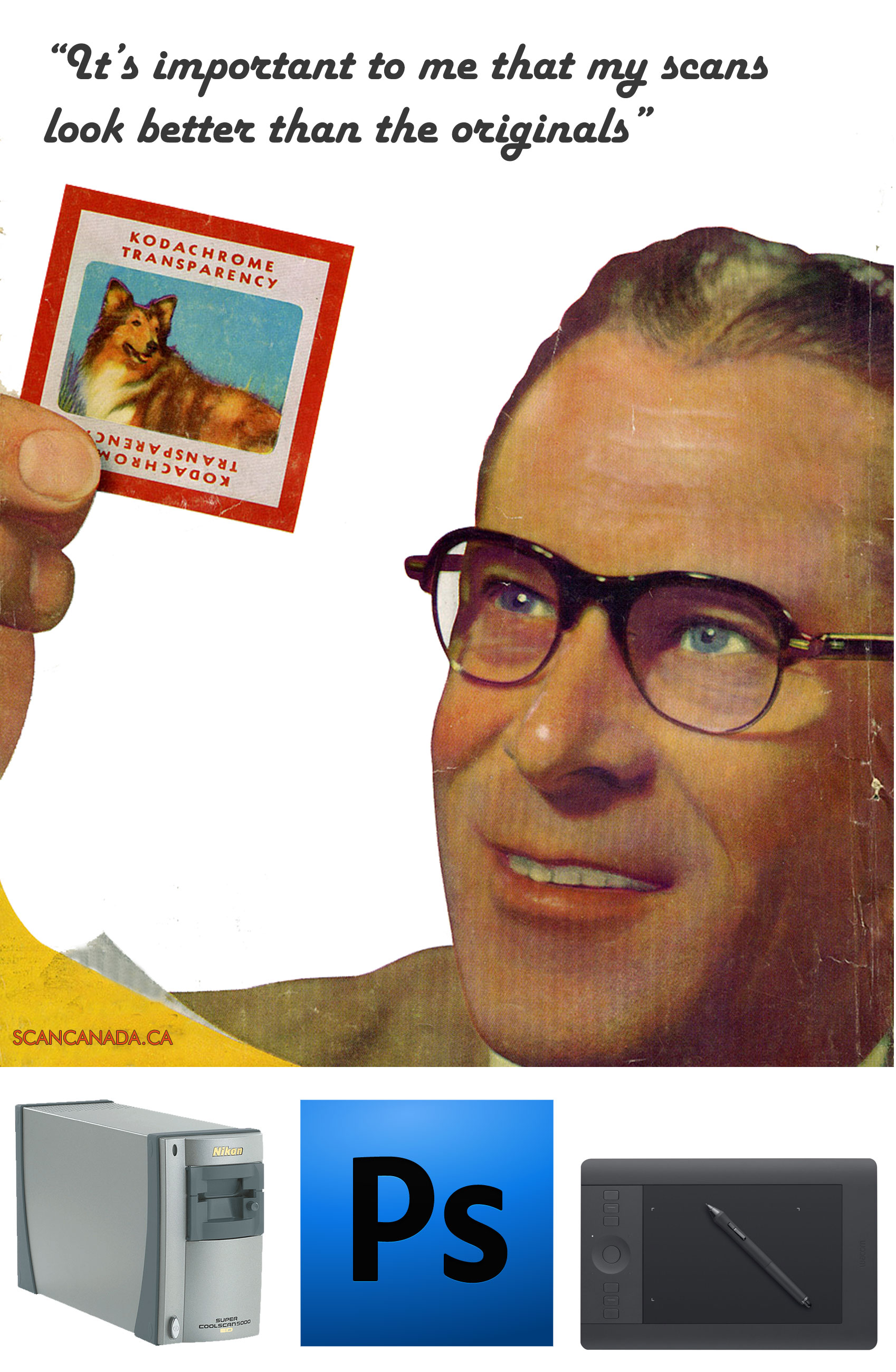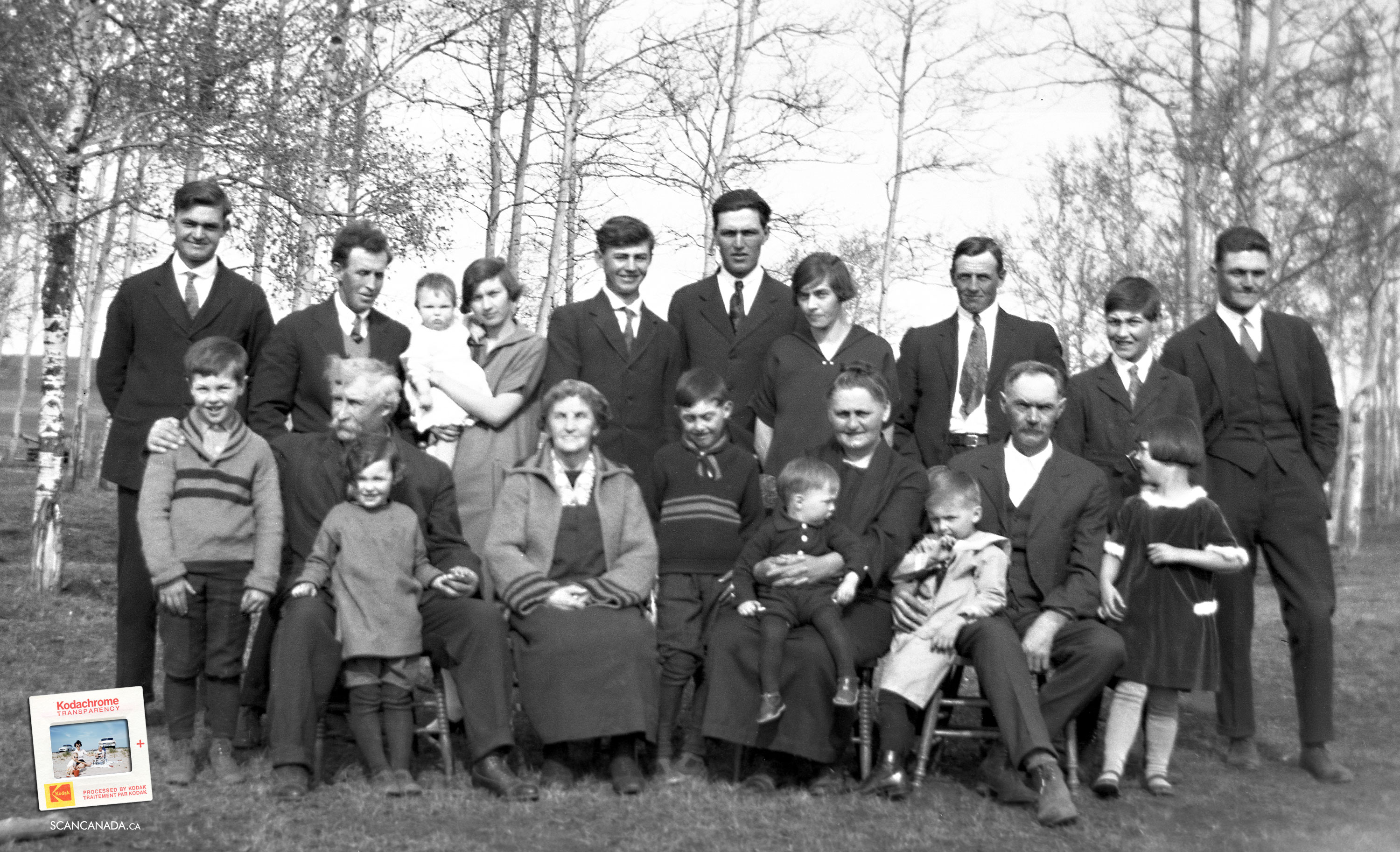 How Much Does Slide and Negative Scanning Cost?
Scanning Prices Are For Any Format: 35mm, 10mm, 120, large format, slides and negatives.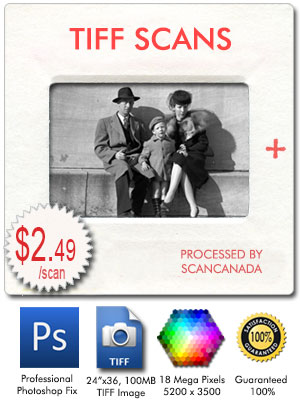 100 MB TIFF Scans, $2.50 per slide / negative scan
Designed for professional photographers and commercial use. You also get a JPEG copy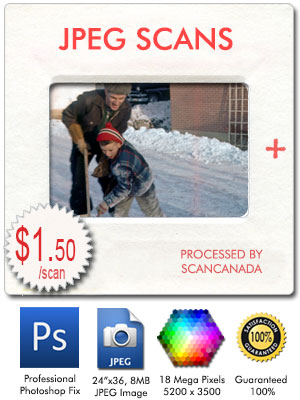 JPEG Scans, $1.50 per slide / negative scan
Designed for archiving your slides and negatives at the highest JPEG quality possible.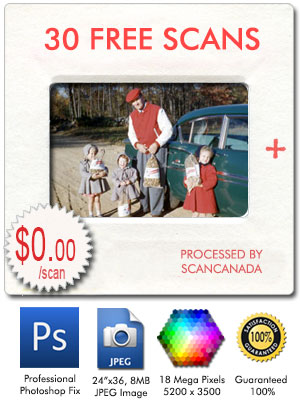 Get A Free Trial Before You Decide
I highly encourage you to try other scan companies, too. Put us to the test! And make a smart buying decision.
What Else Do You Get When You Scan Your Images With ScanCanada.ca
For as little as $1.50 per scan, here's what you get...

Personally edited in Photoshop
I don't use scan software to fix images. Photoshop is more powerful. Plus, scan software is designed for cost savings, and is a quick fix. Photoshop is slow. Yes. But your old scans will look new.

Scanned at 4000 DPI with a Nikon film scanner
4000 DPI means no pixel will be missed. And I use a Nikon 8000 ED film scanner. It's a dedicated film scanner, not a flat-bed.

Each digital image will be 18 mega pixels
18 mega pixels means your images can be printed at 24" x 36". And my scanner will pick up as much detail as possible.

Each scan will have a dimension of 5300 x 3600
5300 x 3600 just means you can display your scans on any screen at full res. Your ipod. Your 1080p HDTV. Even a 4K tv.

Converted into high resolution 8MB JPEGs
Each slide will be converted into a "uncompressed" JPEG. This means that your JPEGs won't look low res. They will be clear, sharp, and clean.

Custom file names, folders, and meta data
Each file will be neatly saved by custom file and folder name. For example, "1975_RoadTrip_001.jpg". This means you can explore your scans easily by date, topic, person name, and keyword.

Bonus: Got more than 2000 scans?
All scans are saved onto DVD disc or USB drive – that's always free. But if you have more than 2000, your scans will be saved on an external HD (Seagate Backup Plus Portable Drive, 2TB).
The cost for this HD is $147. But free for orders over 2000 scans.

Bonus: Cloud storage to download your scans
All scans are uploaded to a secure server (cloud storage). And you'll get a link so you can download your scans right away. You can also share this link with family.
Cloud storage is normally $9.97 per month. But free for now.

Bonus: Pick-up / drop-off
Maybe you don't want to lug around boxes and boxes of slides. That's why I don't mind picking up your scan project. Available for the Brantford area (Hamilton, Cambridge, Kitchener, Waterloo, Paris, even Etobicoke).
Normally $10.00 per pickup and drop off. But free for now.
Your Scans Are Guaranteed 100%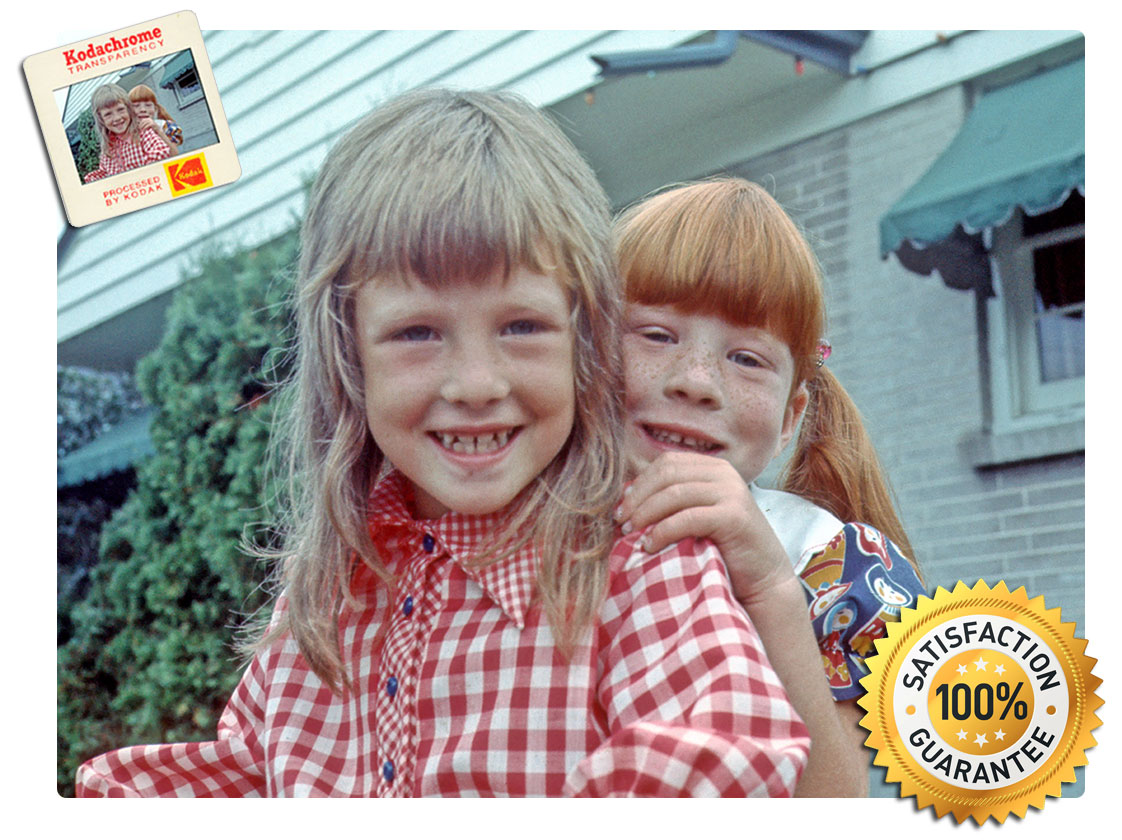 It's simple... you are not billed until you've gotten your scans, and are 100% satisfied.
You'll get a quote before I scan, so there's no surprises. You are not billed until your scans are done.
If you for any reason you don't think I did a good job, you don't pay. You keep your scans. And all originals are returned to you at no cost.
I want to take all the risk. The reason is because I'm confident in my work – and I can back it up.
And word-of-mouth is my only advertising. And if I do a great job, then you're more likely to tell your family and friends.
Who Else Got Their Scans Done With ScanCanada
Hi, Konrad here. I'm just a graphic designer working from my home studio office.
But over the 10 years, I've been fortunate to have helped thousands of families. I've also helped multinationals, art galleries, museums, governments, book publishers, pro sports teams, and artists.
And as of March 2015, I've scanned and edit 931,500 pictures.
I love my work. I treat it as a craft. And my commitment shows in my work. That's why I think I attract certain clients. And why I've been lucky to do this for 10 years!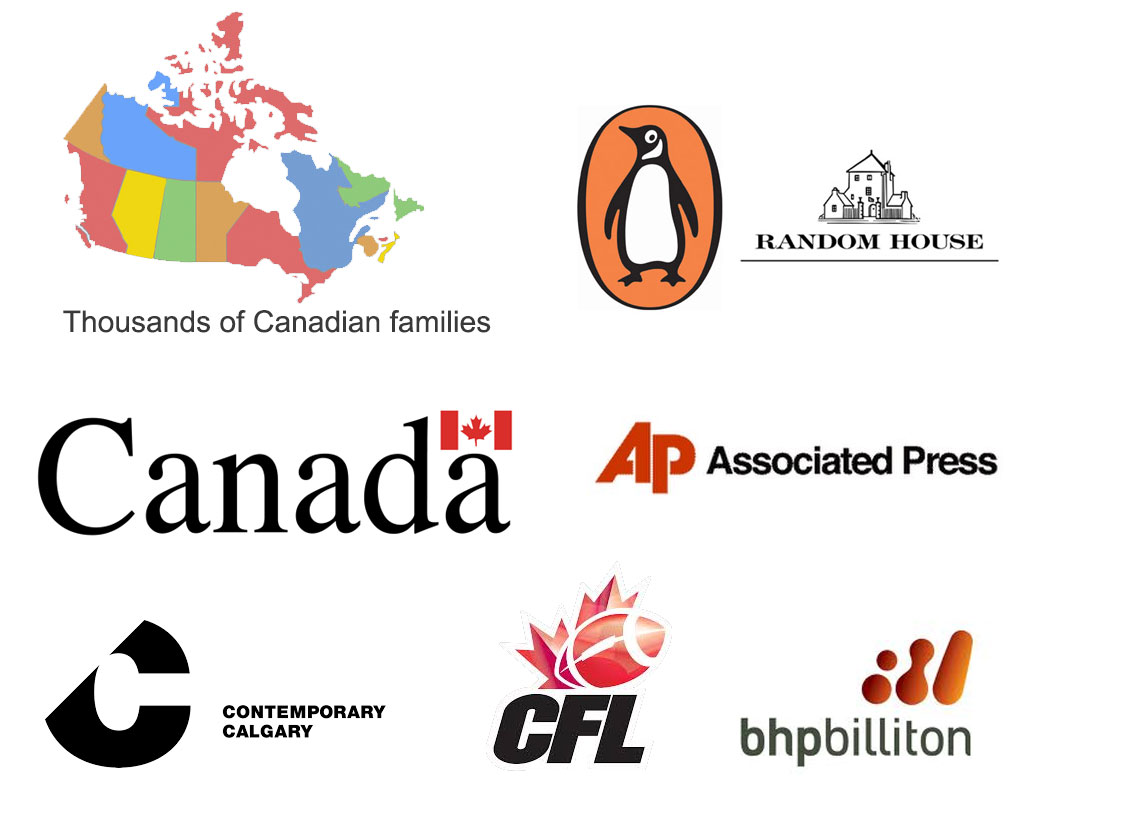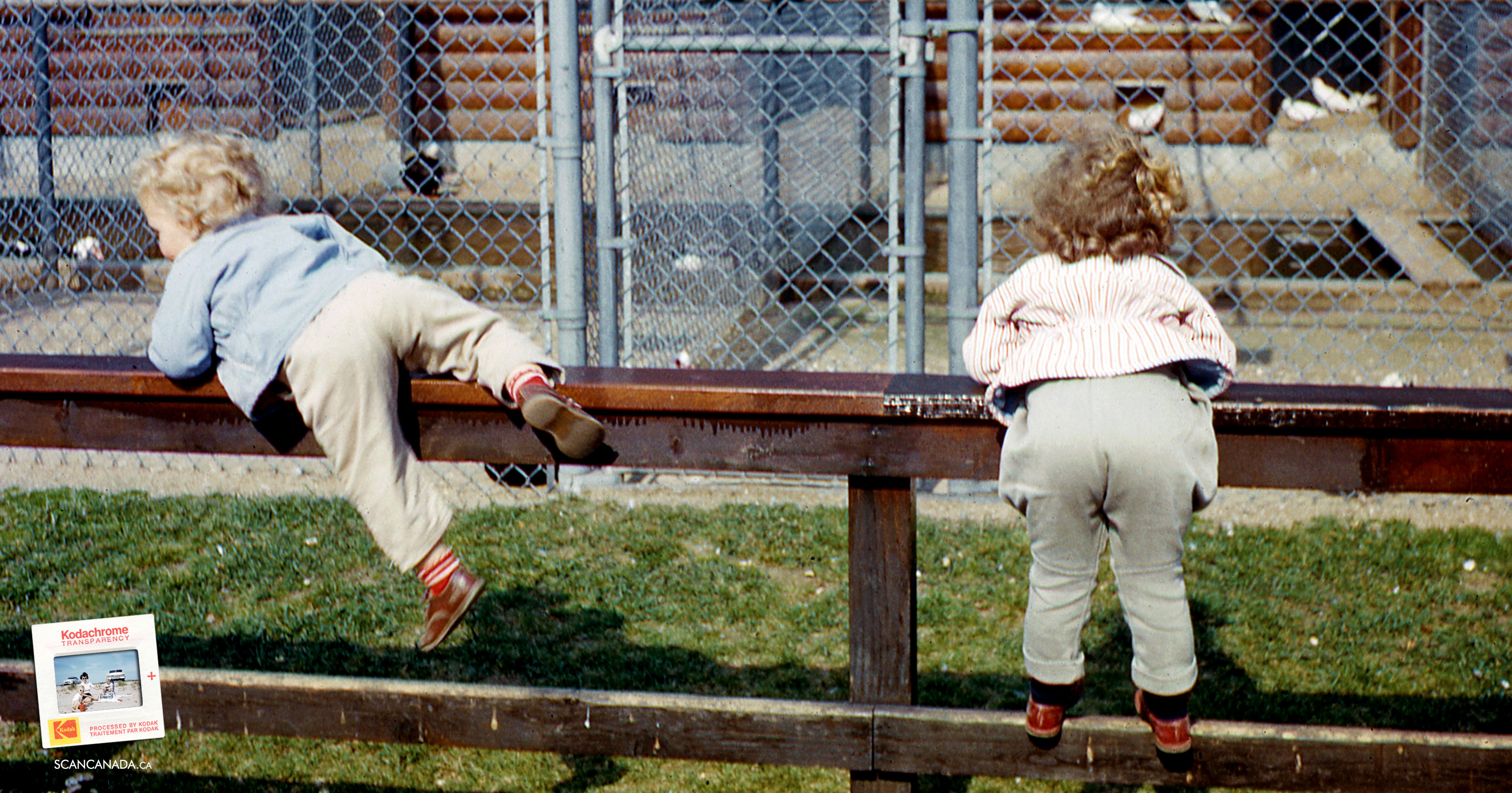 Ready? Here's Your Next Step...
1. How to get 30 free trial scans...
It's easy for me to tell you how great my scans are. But harder to prove.
That's why I invite you to a free trial scan. No obligations. You don't have to decide on anything yet. You keep all your trial scans. And your originals are returned to you at no cost. Take your time, and decide if scanning is for you.
In fact, I highly encourage you to try other scan companies, too. You will only do this once. It's a big investment in your future. And one day you'll be giving these scans to your grand kids.
2. Here's what you get in your free trial...
You're invited to get 30 slides, negatives, and photos scanned for a free trial
Every scan will be 18 mega pixels, and professionally fixed in Photoshop
You'll get a secure link to view and download your scans
If you love your scans, send the rest!
If not, no worries -- your originals will be returned to you at no cost
3. It's easy...
Enter your name and email. Press the submit button. And I'll email you with your next step!
Thanks for dropping by.
Your friend,

- Konrad Michniewicz